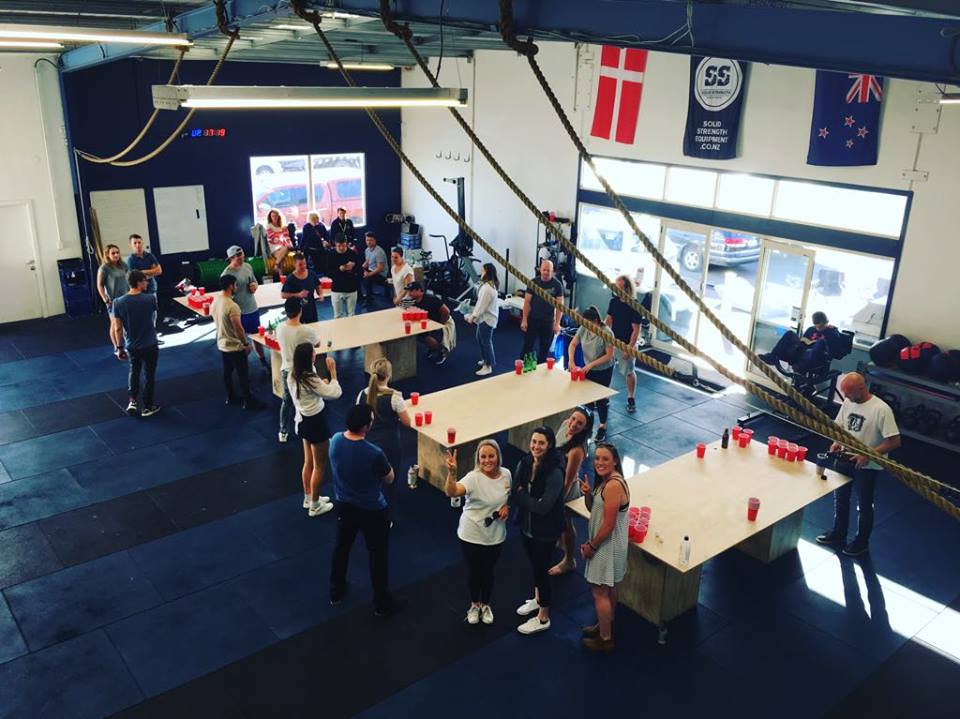 Its that time again where you need to sort a partner for our Annual Beer Pong Competition. This is your chance to take down defending Champions Nick & Tom.
The comp will be held Friday Evening 26/10. This should give everyone a chance to participate and have an awesome time and still have their weekend free. Bring your own drinks for the comp. If you don't drink beer or don't drink at all bring your own non-alcoholic beverage and you can still join in. It will be a fun evening for all members to get together and hang out in a different setting. It will also give us a chance to send the student members off in style.
Get your partner sorted now and get hold of us so we can start writing pairs down. Looking forward to seeing everyone at the gym for some fun in a more relaxed atmosphere.
Contact us if you have any questions
Christian
Friday 12/10/18
MetCon: 5 Rounds for Time
10 Deadlift 100/70kg
20 Wall Balls 9/6kg
400m Run